A cancer diagnosis can be a heavy burden for anyone. For Victoria resident Pete Valdez, 27, his diagnosis came at a time when he didn't have insurance, adding to the burden.
But on Sunday, Valdez's friends and family showed their support and held a benefit barbecue at Rustic Ranch to help raise money to pay the bills resulting from his treatment.
About 1,000 meal tickets were sold in advance and more showed up at the door. Over a ton of brisket was prepared and plates were sold for $10.
Showing no real symptoms, Valdez's diagnosis came from a routine medical exam in June. He was diagnosed with early-stage Hodgkin's lymphoma. Valdez said last week that he had completed his last of four and a half cycles of chemotherapy for his treatment, which came with a hefty price tag.
"At first I didn't have insurance… Doing the biopsies, doing additional visits, that's where all the costs came in," Valdez said. "The cost added up very quickly at first, with over $10,000 so far in fees alone before insurance."
Valdez's sister, Valerie Medina, took the reins of organizing Sunday's event along with Valdez's wife, Sabrina. The two men led a team of about 100 volunteers made up of friends and family.
Medina said paying for his brother's treatment came with problems, even when he had insurance. She said doctors had to change her chemotherapy treatment, which caused headaches for the insurance company.
"Now we are under the second plan, and with this one the insurance gave us problems because they had already approved one so they didn't want to cover this one," Medina said. "So this all helps him, because when he started his first three treatments, we didn't have insurance. »
Medina said it took significant effort from the friends and family who organized the event. Volunteers served Sunday food platters, held a bake sale, held a silent auction, delivered cars to a drive-thru line and even made deliveries to local businesses like Formosa, HEB, Citizens Bank, Inteplast and Dow Chemical.
"We love the support," Medina said. "We are so overwhelmed and extremely blessed."
Valdez said this week that he will undergo a PET scan to determine whether or not he needs more treatment. Still, he said his body has coped well with the treatments so far.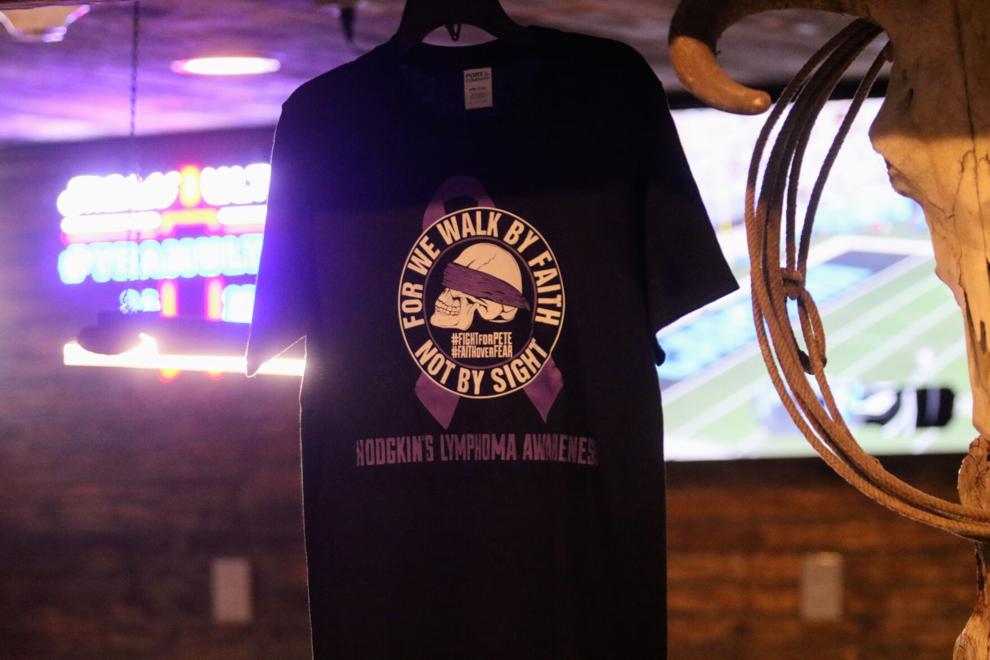 He has not missed any work as an instrument technician in Formosa since his diagnosis. He said he can regularly spend time at the gym to stay in shape.
When the idea of ​​a benefit to cover the bills for his treatment was first proposed to him, he was hesitant to accept it.
"Honestly, I was a little against it," Valdez said. "There are other people who are in a worse situation than me."
But once he gave in, he said it was great to see how supportive the people in his life were.
"A lot of people came out to support us, especially during this whole time and everyone sent all their prayers, all their well wishes," Valdez said. "It helped me get through all of this."
Jacob Vasquez, Valdez's nephew, led the team in carrying plates of brisket, beans and rice to cars with takeout orders on Sunday. Vasquez said his uncle played a major role not only in his life, but in the lives of others, and Sunday's turnout was proof of that.
"He's always been a really masculine figure in my life and he's always been there," Vasquez said. "I would always do anything for him. I mean, we're still one in this family. So I'm with him through everything.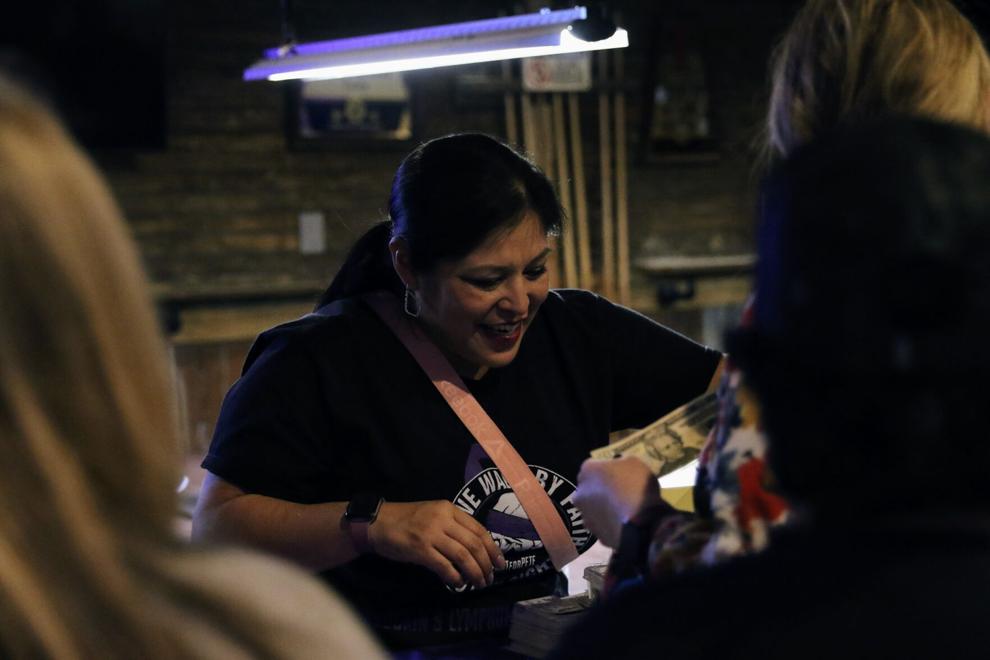 The 22-year-old said many of Sunday's attendees were new faces, a heartwarming sign of support from the Victoria community, but many were also friends and family.
"Family is everything, man," Vasquez said. "We are one."
Valdez spent much of Sunday's performance near the door, near his wife and sister, greeting fans as they entered. Friends and family wore matching shirts to show their support and volunteers sold bracelets to raise awareness of Hodgkin's lymphoma.
As the afternoon progressed, the tables at Rustic Ranch filled with more and more customers, all there to support him. As more friends and family arrived, the man who received his diagnosis just months ago said he was extremely grateful to everyone who came to help him in these difficult times, him and his family.
"I'm very grateful and very blessed for everyone," Valdez said. "You know, especially for all the love and support I have in my life… It's an incredible feeling. That's a lot to take in.
Medina said anyone wishing to help the family can contact by phone/text at 361-648-9297 or 361-489-2457. The family also set up an email address at Fight4Pete@gmail.com.