On Wednesday, Mama Mocha's Coffee Roastery invited everyone in the community to downtown Opelika for a free Thanksgiving meal.
The event will begin at 11 a.m. in front of Mama Mocha's at 715 1st Ave. They will offer several Thanksgiving staples, including pies and mac and cheese. There will be chicken instead of turkey.
"It's for everyone because you never know who needs food. Food insecurity only affects the homeless," said owner Sarah Barnett Gill.
Much of the food comes from donations from community members and collaborations with businesses, like mac and cheese from Mr. Gatti's Pizza and chicken from My Local Butcher. Wednesday's event is scheduled to end at 1 p.m., but it will end sooner if they run out of food before then.
Gill organized the event with her friend Hannah Parker and they want to help anyone in need. —whatever the circumstances. Gill said you never know if someone can't cook for themselves or others in their home.
"You have no idea where they came from. Even if they came in a Mercedes Benz, it could have been given to them," Gill said.
Gill also highlighted the work done with the Little Free Pantry, also known as the Red Box, as inspiration. The pantry was installed in 2021 in an effort to combat food insecurity, and Gill said she manages it and makes sure it is stocked. The pantry is located between Mama Mocha Roaster and 10,000 Hz Record Store in downtown Opelika.
Gill and her husband and co-owner Taylor hosted a similar free meal event in 2019 called the Longest Table.
Even though his company is hosting the event, Gill doesn't want it to serve as a promotion for his business and wants the focus to remain on helping people.
"I don't want to talk about myself. I want to do everything I can to take the attention away from me and the company," Gill said. "This is Sarah, a member of the Opelika community who just wants to meet other people and feed them."
Gill said planning began when Parker presented him with an idea. Gill and Parker met at City Church and participated in several events that served the community, such as offering free coffee. Even though the two now go to separate churches, they have remained good friends and Parker said their commitment to serving has remained as well.
Parker said the initial plan involved purchasing and cooking all the food themselves, but on Nov. 1, they sent out their first promotional message on Facebook and the event immediately gained momentum.
"We got a huge amount of support from people who we have no idea who they are, who have never met them before, which was super cool. And even people we knew, companies we We knew, kind of came out and offered to help, which was phenomenal," said Parker, a hairstylist at Halo Salon and Blowout Bar. "This time of year, I think people give a little more. But it's great to see our community come together and take care of our own."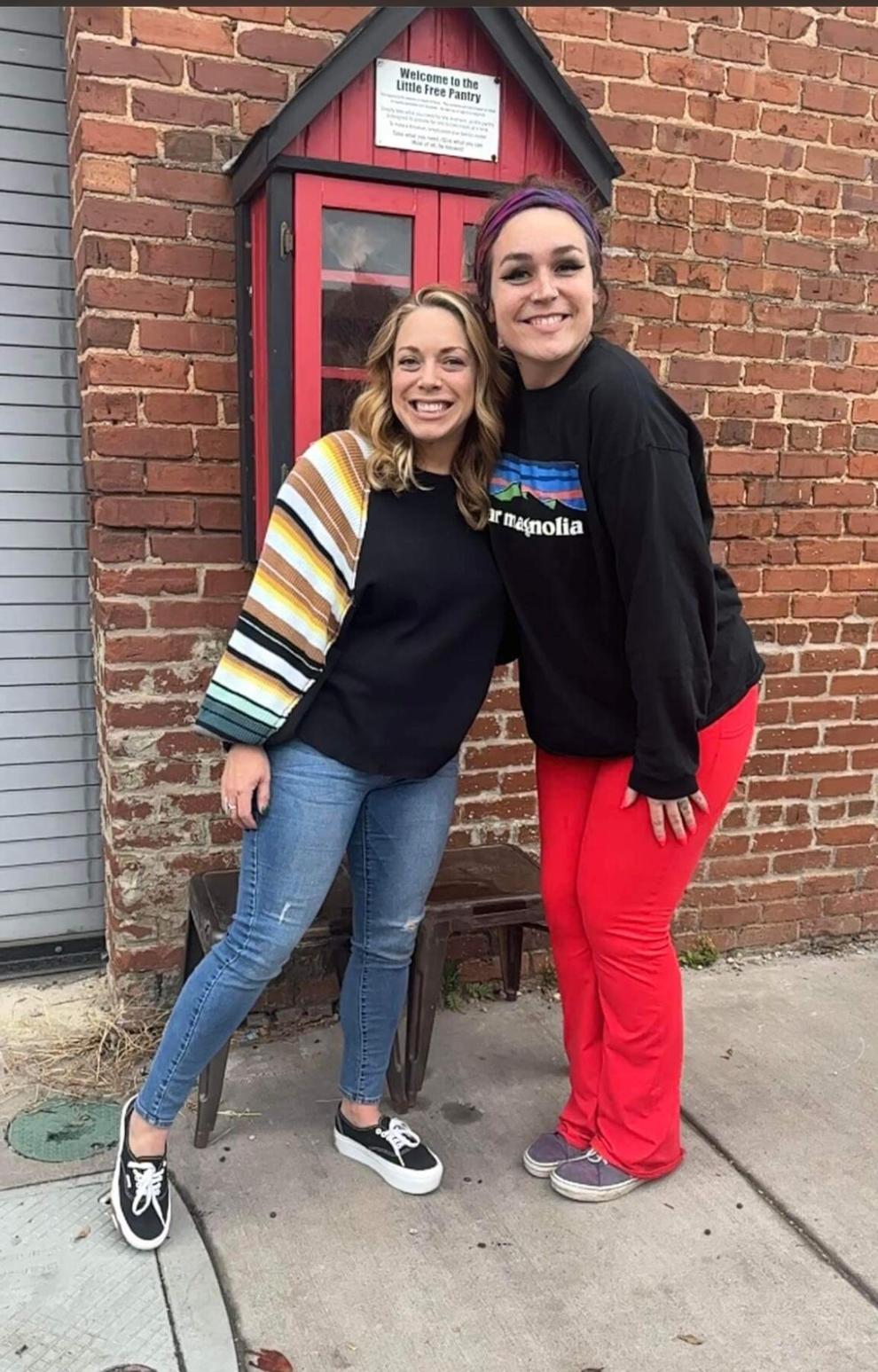 Parker said since then they have received food donations and monetary donations to support the event, and have also found people interested in volunteering.
In addition to providing food, Parker said Mr. Gatti's, which is across the street from Mama Mocha's, will be a backup option in case the event runs out of food early.
"For anyone who comes in and there's no food or we're out of food, we'll send them across the street for a free meal," Parker said. "As Christians, we believe that God blesses us to be a blessing. So all the money that I have, he already gave it to me, I want to put it back into the community and love it.
Gill and Parker hope this first event won't be their last, as they look ahead to planning for next year. Gill said that although they anticipate 250 people will show up on Wednesday, any number will be a success because of what the event is really about: helping people.
"It's going to be people who want to love other people, eat food and give food. So literally, whatever happens, it's going to be successful," Gill said.